iOS 11 is to release in September. ARKit is Apple's way of incorporating AR into the iPhone and is built-in to iOS 11.
According to reports there are some apps are ready to make the most of Apple's new ARKit platform. These include apps from Ikea, Food Network, and more.
The Ikea app enables you to place life-size replicas of sofas and chairs directly into your  home to see how they fit. More than 2,000 pieces of furniture will be supported at the time of launch. The AR figures are completely fully re-worked 3D models from Ikea's 3D scans used for its catalogs. So we can expect the textures and colors to be strikingly precise.
Food Network's ARKit app is another app that will utilize Appls' AR. It will allow you to  create custom digital desserts, then get the recipe for making them in real life. The Food Network In The Kitchen app, however, is more of a 'fun' approach to AR than a beneficial one.
ARKit will have a great effect on mobile gaming as well like Climax Studios is coming up with a new game called Arise. It allows users to use their phone as a way of navigating via a number of pathways and obstacles.
AMC is touting its "The Walking Dead: Our World" app based on ARKit as well. It enables you to walk through the streets and fight off AR zombies.
There are other content apps that will make you excited as well. These include children's book "The Very Hungry Caterpillar" that has been translated into its own ARKit app. It shows great potential for the tech with regard to kid's entertainment and education.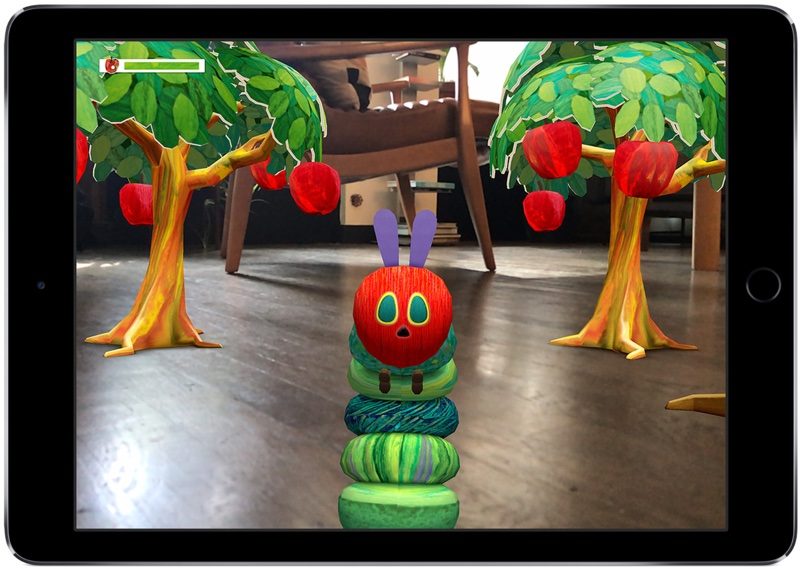 Giphy also has an ARKit app called Giphy World that lets users place gifs in 3D space and then share the video to other social networks.
Seeing the glimpses of these apps, it seems as if ARKit will be an impressive entry into Apple's tech. It looks both useful and fun.